Links

The Halls of Reiki - One of the most informative and comprehensive sites on the web about Reiki. A First Class, top notch website! Highly recommended!
The International Center for Reiki Training - The name says it all. Also a good resource for Reiki information and products.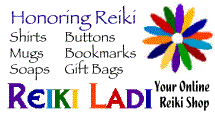 A great source for all kinds of Reiki merchandise
Ashkees Earth Medicine Home Page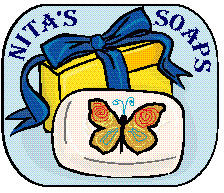 Your place to find gentle glycerin soaps containing aromatherapy fragrances. Some such as Nita's innovative Reiki soap contain crystals inside, which can be used for various therapies.

Resources

Reiki for Beginners -- Mastering Natural Healing Techniques by David Vennells
A very comprehensive overview of Reiki, its history and a great deal of information geared towards beginners.

Reiki : A Torch in Daylight by Karyn K. Mitchell
A great book which explains in great detail the traditional Reiki history and also presents a great deal of information about Reiki. The book is geared toward non-practitioners and new students but will benefit any Reiki practitioner, old and new.


Reiki, The Healing Touch by William Lee Rand
A fantastic book which presents a great deal of information and techniques. Also presents a new angle on the traditional Reiki history. A great read for those already familiar with Reiki, may be a bit heavy or confusing for non-practitioners or new students.


Reiki Fire by Frank Arjava Petter
The first book to shed a new light on the traditional story of Reiki's history. Excerpts from this book are often quoted in others' books when they speak of the new Reiki story. A great read!


The Power of Reiki : An Ancient Hands-On Healing Technique by Tanmaya Honervogt
Great book with lots of information great for beginners. Especially effective descriptions of many different facets of Reiki are quite useful.